The #1st choice for food, pharma, and feed ingredients
Bioseutica is a world-leading ingredient company whose natural proteins and enzymes are innovative and selected as the first choice for food, pharma, and feed ingredients. Bioseutica aims to become a world market leader catalyzing responsible development of natural high-quality proteins and enzymes. Bioseutica is committed to scientific research leading to innovative products and proprietary technologies. Bioseutica focuses on the global supply of the highest quality bioactive proteins, including egg derived proteins, lysozyme, avidin and ovotransferrin, pancreatic enzymes and specialty products, food ingredients and feed additives, designed for antibiotic-free livestock, such as aqua, poultry, and swine, and pets. Bioseutica's manufacturing processes are built on high-end, cutting-edge proprietary technology and allow us to produce ingredients of highest purities in our manufacturing facilities in Canada and Europe.
Neova Technologies Inc. and Fordras are part of Bioseutica Group. Neova Technologies Inc. draws on almost thirty years of expertise in bioseparation and protein fractionation, building its international reputation on quality and service. Fordras has been serving the pharmaceutical and food industries since 1983.
Compliance
Each of Bioseutica's affiliates holds a number of certificates attesting the Company's commitment to the highest possible quality standards.
HACCP certification for our plants in North America
Lysozyme Kosher certification
Lysozyme Halal certification
GMP certificates for Lysozyme plants in EU
Lysozyme is affirmed as GRAS by the US Fed. Register of rules and regulations since 1998
GDP by Swissmedic
FSSC 22000
Products

NA2R
NA2R® is a clinically proven natural ingredient for the novel food/nootropics industry. Its daily consumption leads to increased brain serotonin levels, exerting physiologically beneficial effects on brain functions like the mood that, in turn, could promote the feeling of well-being, particularly during stressful times, as well as help emotional and cognitive functions.

Lysozyme
Lysozyme, one of the most powerful natural antibacterial and antiviral compounds known to man, has been used in foods and pharmaceuticals for over three decades as it naturally inhibits the growth of many spoilage organisms, increases a healthy shelf life and ensures food safety. It also boosts the immunity system.

AVIDIN
AVIDIN is a glycoprotein extracted from egg white using ion-exchange or affinity chromatography. Its biological importance was discovered in 1926 when rats were fed egg white and developed dermatitis, loss of hair and disruption of muscular co-ordination.
Latest news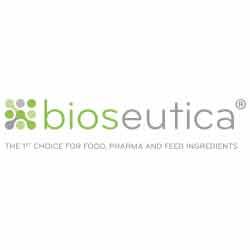 Raising the bar of quality excellence
Our food production plant in Zeewolde (NL) has been inspected by FDA in October 2019, in accordance with "Preventive Controls and  Sanitary Human Food Operations-7303.040 Domestic and Imported Nutrition Labelling and Education Act of 1990 and MARCS # 126299". No FDA-483, Inspectional Observations, has been issued and the production site is resulted to be in compliance with the above rules.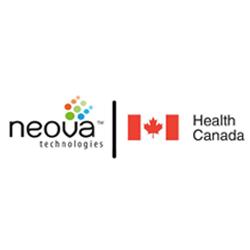 Health Canada GMP inspection
In August 2018 Neova Technologies Inc. (NTI), a Bioseutica Group company had an inspection by Health Canada and received a compliance rating indicating that the activities inspected met the requirements outlined in the Canadian Food & Drug Act and its associated regulations.
Twitter Feed
21 April 2020
https://t.co/DFF5hz8PTm Exogenous #lysozyme influences #Clostridium perfringens colonization and intestinal barrier… https://t.co/w8kl3TSJuj
21 April 2020
https://t.co/uYR1wb5bX2 Rapid #evolution of microbe-mediated #protection against #pathogens in a worm host… https://t.co/aO8SyZtaah
21 April 2020
https://t.co/tFxItLWHqO Drug-resistant #superbugs: A #global #threat intensified by the fight against #coronavirus… https://t.co/IflnpRIEUp
21 April 2020
https://t.co/LxS655T9uk Analysis by #NIRS shows the #effectiveness of #Lysozyme supplementation in dogs, responsib… https://t.co/lAAymGJ8YI
13 April 2020
RT @WFP: Egg is an #Easter tradition. 🐣🥚 But #DYK that egg protein is one of the best? Eggs are super versatile and they last longer than…
06 April 2020
https://t.co/OGz8PdoZmS It is crucial to develop a comprehensive understanding of how #coronavirus hijacks the host… https://t.co/ze4kjGqNJh