At Bioseutica® we are committed to providing the highest quality ingredients that help people to live well and feel better. As the leading global player in egg-derived proteins and enzymes, we know how to enrich nature's very best from eggs.

The natural ingredient to help mood

NA2R® is our naturally sourced nootropic egg-white hydrolysate, clinically proven to balance mood whilst promoting focus and a feeling of well-being. NA2R® is smart, not magic. It works by getting tryptophan (Trp) to the brain, where it is used as a building block in the production of serotonin (5-hydroxytryptamine, 5-HT).
Serotonin is a key neurotransmitter that influences our optimism, happiness, satisfaction, and affects both our innate and adaptive immunity. Low levels are implicated in anxiety, irritability, and depression. NA2R® exerts its beneficial effects by increasing tryptophan bioavailability, supporting the production of serotonin to contribute to the balancing of mood, driving positive emotions, and promoting the feeling of well-being.
NA2R® is the perfect fit for your nootropic portfolio, whether you are an established or a new player seeking their breakthrough product. Take full advantage of the benefits offered by our patented, naturally sourced nootropic ingredient.
Clinical studies have revealed improved cognitive performance and stabilisation of emotions upon consumption of NA2R®. This is particularly appealing for athletes, gamers, programmers, and those working under stressful conditions. NA2R® can be effectively incorporated into a range of products, including beverages, smart foods, dietary/food supplements, and more. Get the competitive edge for your customers and get in touch today to discuss how you can incorporate NA2R® into your product lines.
Market Applications
Functional Foods and Confectionary
Beverages and Energy Drinks
Dietary and Food Supplements
Nootropics
Nutraceuticals
NA2R® is clinically proven to:
Improve feelings of wellbeing
Balance emotional reactions: enhancing positive and slowing negative responses
Reduce fatigue during intensive tasks
Enhance decision-making times
Sustain focus
NA2R® is a custom ingredient specifically designed for women and athletes as well as to help gamers and coders in their daily challenges providing a stable mood and enhancing focus, working memory and alertness: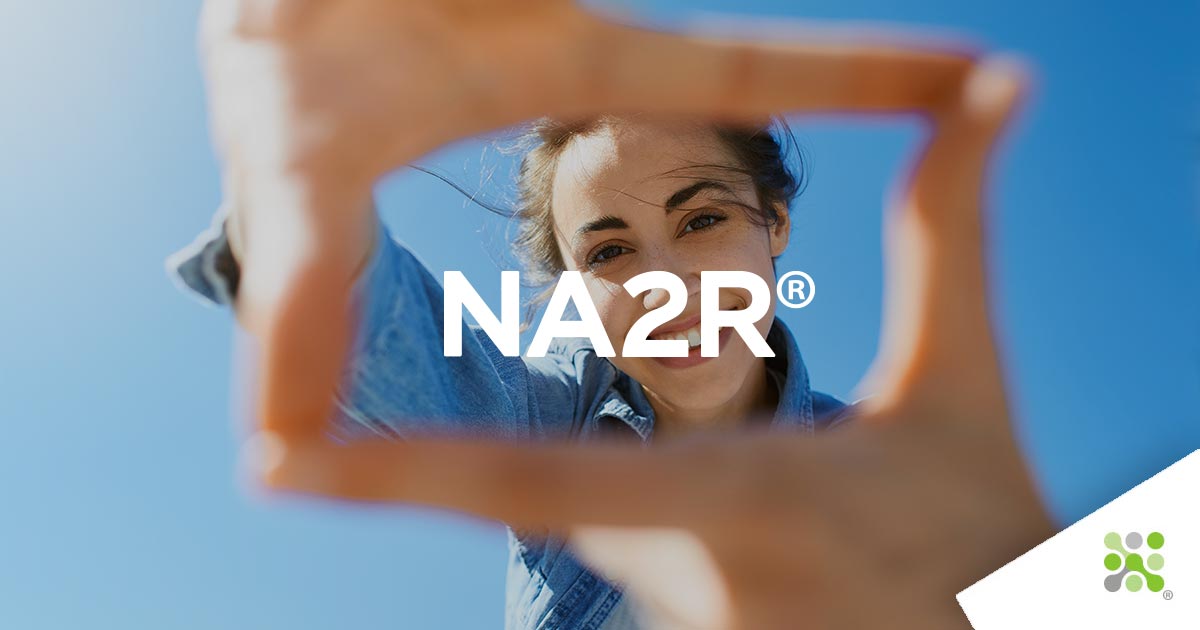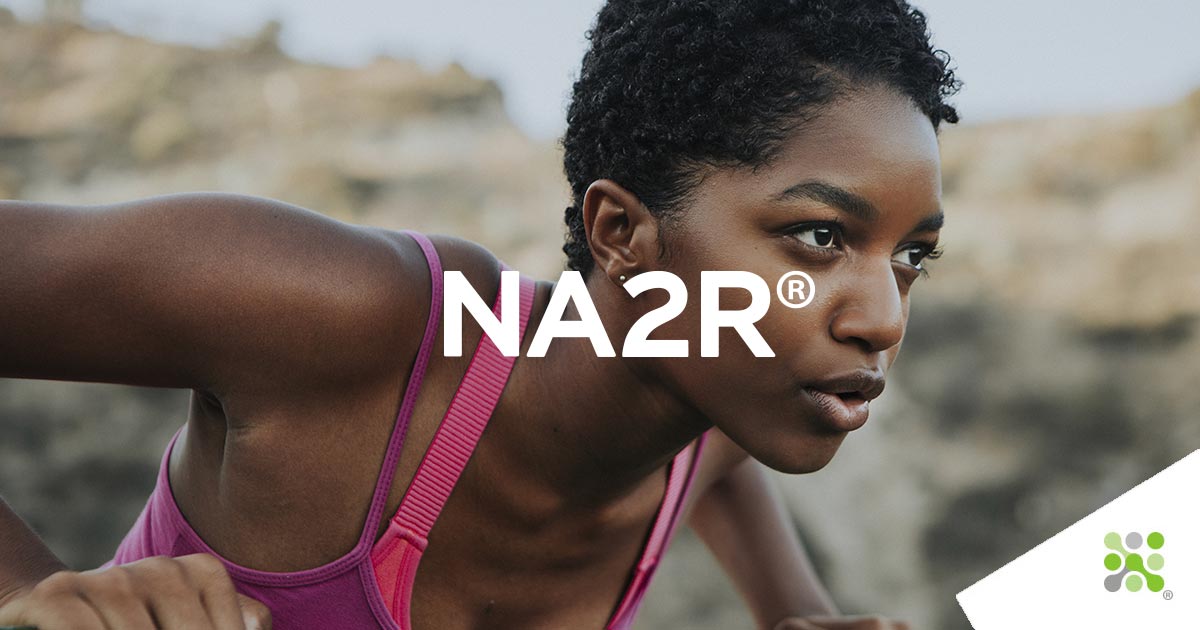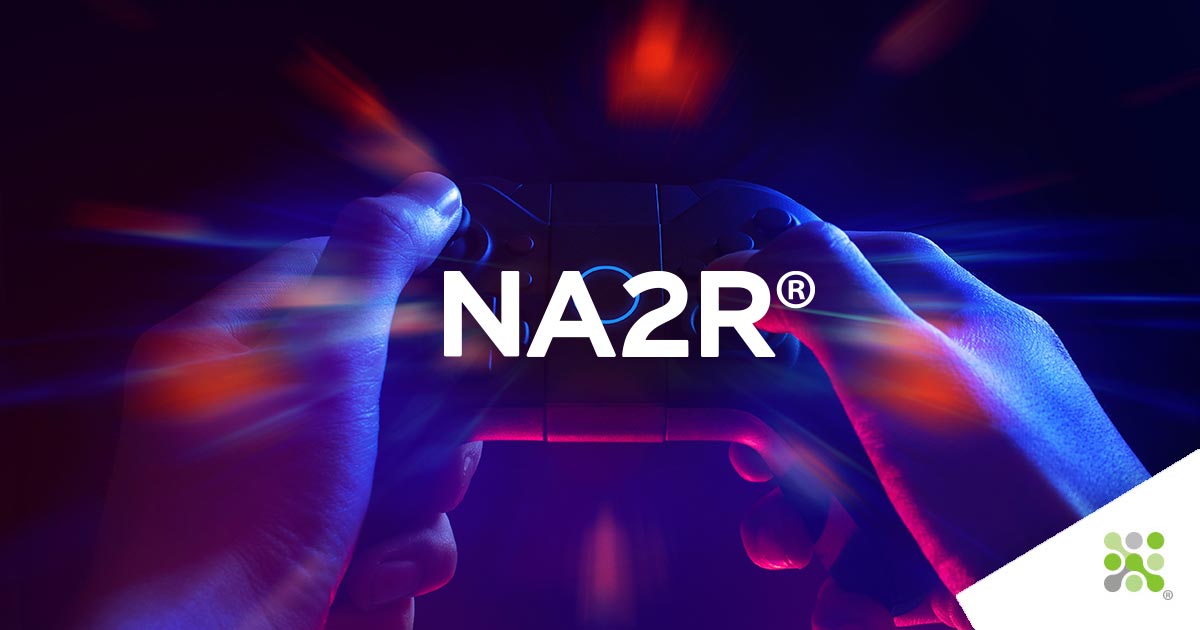 NA2R® to Serotonin: Not a simple Trp from gut to brain:
Tryptophan (Trp) is one of the eight essential amino acids; a protein building blocks that the body is unable to produce for itself. For the supply of these, we are entirely dependent on our dietary intake. Beyond its necessity for protein synthesis, L-tryptophan is a key amino-acid precursor used in the production of serotonin, melatonin, and kynurenine among other neuromodulators, co-enzymes, and bioactive compounds.
Once ingested in our food, tryptophan's route from the gut to the brain is not an easy one. Upon entering the bloodstream, it competes with large neutral amino acids (LNAAs) to get through the blood-brain barrier (BBB); the interface that controls the influx and efflux of biological substances essential for brain function. Here, the presence of branched-chain amino acids (including leucine, isoleucine, valine, phenylalanine, and tyrosine) reduces the amount of bioavailable tryptophan in the brain. This ratio of tryptophan to LNAAs in the blood is the gold-standard measure of the amount of brain bioavailable tryptophan.
The optimised amino-acid composition of NA2R® reduces the competition with LNAAs, tipping the balance in tryptophan's favour. By increasing the Trp:LNAA ratio, NA2R® promotes Trp influx to the brain, making it a measurably superior source of bioavailable tryptophan (Fig 1).
Clinical Trials: Putting NA2R® to the test
NA2R® reduces fatigue whilst improving wellbeing and positive emotional responses
Clinical studies have revealed robust improvements in emotional processing and positivity following either acute or chronic consumption of NA2R®2-7. Middle-aged and older female participants given NA2R® reported increased feelings of wellbeing after intensive cognitive testing2, highly scoring factors including calmness, ability to focus, alertness, contentedness, tranquillity, and feeling energetic. These participants also resisted fatigue caused by the testing, feeling less worn out, drowsy, and fidgety than those given the control beverage (Fig. 2). Positive emotional perception was also enhanced, with NA2R® resulting in a faster reaction to positive emotional cues2 (Fig. 3), and slowed reaction to negative cues7 (Fig. 4).
Giving Gamers and Coders the edge
Gamers and coders alike know that their performance depends on sustaining their focused attention, accuracy, reaction times, and ability to rapidly process complex information in ever-changing contexts. These are cognitively challenging tasks that can lead to fatigue and burnout over time. NA2R® keeps performance sharp - sustaining focus, reducing reaction times, and keeping your emotional reactions in check.
Make the right decisions, faster
Decision-making times, movement control, and speed were put to the test with a battery of cognitive tests in a 2015 Swiss & British clinical study7. Participants were shown a complex visual pattern which they then had to correctly match when presented with multiple distracting incorrect choices. This task requires a trade-off between speed and accuracy; a method of measuring processing/decision-making times, alongside the time taken to match the correct choice. NA2R® taken at a low dose (0.5g twice daily for 19 days) sped up reaction and decision-making times, without affecting accuracy (Fig. 5). This effect was most pronounced when the task was made most complex7. Movement speed also tended to be faster, but this was not found to be statistically significantly different to the control beverage (Fig. 5).
Figure 1: Consumption of NA2R® acutely increases Trp:LNAA ratio:
Consuming a beverage containing NA2R® potently increased the Trp:LNAA ratio, the gold-standard measure of the amount of brain bioavailable tryptophan. After 90 minutes, 2g NA2R® increased the ratio by 25%, with 4g increasing it by 48%. Conversely, the casein hydrolysate control beverage decreased the Trp: LNAA ratio by 9%.

Different letters indicate differences between treatment groups adjusted for baseline levels. Pre-treatment differed from post-treatment within each treatment condition.
Figure 2: NA2R® reduces fatigue during intensive cognitive testing:
Consuming a NA2R® containing beverage aided participants in resisting fatigue caused by an intensive battery of cognitive tests, when compared to casein hydrolysate control beverage.

Different letters indicate differences between control groups.
Figure 3: NA2R® enhances positive emotional responses:
Participants consuming NA2R® containing beverages showed reduced reaction times (latency) to positive word cues with negative/neutral distractors compared to control.
---
Figure 4: NA2R® slows negative emotional responses:
Participants consuming NA2R® containing beverages showed increased reaction times (latency) to negative word cues with neutral distractor words compared to control.
Figure 5: NA2R® improves decision making time:
In a complex visual matching task, NA2R® significantly improved participants' reaction times (A, left graph). Participants also tended to move more rapidly, although this difference was not statistically significant (B, right graph).
Figure 6: NA2R® supports sustained attention:
In a click-on-cue task, NA2R® significantly improved sustained performance as measured by reaction times over time. Conditions: Block 2; Training/Practice, Block 3; Peak performance, Block 4: Fatigue, failure of sustained attention.
Mean values with unlike letters were significantly different between the treatments (P<0·05, one-tailed).
---
Get the competitive edge and get in touch today to discuss how you can incorporate NA2R® into your product lines.
Regulatory Status & Compliance*
Strict adherence to the highest food quality standards
Halal and Kosher certified
USA: New Dietary Ingredient (NDI) notified and no questions by the Food and Drug Administration (FDA);
Doping Free*
Qualified as non-doping by The Netherlands Security System Nutritional Supplements Elite Sports (NZVT)
Not included in the WHO/WADA Prohibited doping list
Regulations may vary according to the country. Always check the local legislation regarding the claims and usage of this product.
Note: NA2R® is an egg-derived product and therefore should be considered as a potential allergen.
NA2R® Clinical Trials and literature:
Disclaimer
This webpage is not intended for final consumers or to mass caterers: it contains scientific and technical information for "business to business" use only and, therefore, it is directed to food and/or food supplements business operators only. It provides general information and does not constitute medical advice, diagnosis, or treatment. The reader shall be solely responsible for any interpretation or use of the material contained herein. The content of this page is subject to change without prior notice. Country or region-specific information and regulatory requirements should be considered when labelling or advertising to final consumers. All trademarks listed on this web page are either registered trademarks or trademarks of Bioseutica BV group and cannot be used without expressed written consent of Bioseutica BV.