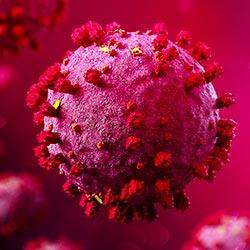 Zeewolde, March 28, 2020
The COVID-19 pandemic worries us all. The health and welfare of our employees and their families are first and foremost in our mind and we take our responsibility to provide a safe and secure workplace very seriously. As a supplier to the food and pharmaceutical sectors, the manufacturing we do is an essential service and so we continue to manufacture products during this time, however we are taking some exceptional measures to protect the health of our employees and their families, in all our sites.
In order to maintain appropriate social distancing as prescribed, all employees who are able to work from home, will work from home.
At the workplace in addition to the usual good manufacturing practices normally in force, we are including the additional measures mandated by WHO and local authorities
Use of personal protection devices
Increased social distance measurements, reduced and rotating working teams
Enhanced hygiene and cleaning routines
Practicing good respiratory hygiene
Any employees who are not feeling well regardless of the reason are asked to stay home
At this time, only essential external services are allowed to enter the workplace to make repairs and they are vetted for adherence to health and travel restrictions prior to entry
In this way, we safeguard the health of our team and continue to supply our customers. We are proud of our team and thank everyone for their great effort in this moment of enormous difficulty and for their dedication to the company and to our customers. We are closely monitoring the situation, to be ready to immediately adopt even more stringent measures for the health of our team. If you have any questions, please contact our customer service team. We wish you, your teams and your loved ones the best during this challenging time. Together we can!